Choosing Family Dental Insurance For Your Child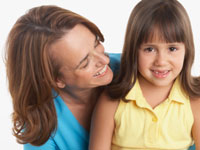 I'm sure you've noticed that you and your child are two distinct people with entirely different needs, including dental health needs. When employers label children as dependents, however, they often see them as extensions of their parents. That means when it comes to awarding family dental benefits, you must be on the same policy. It's important to be sure you select a dental plan that works for both of you. Here are some things to consider when choosing your dental insurance carrier:
Your child has the right to see a pediatric dentist. Pediatric dentists are specially trained to address the unique dental needs of young children, such as early preventive care and alleviating dental anxiety. If your family dental insurance plan only allows your child to see a pediatric dental specialist after an unsuccessful visit to a general dentist, consider making a change.
What is the extent of your preventive care coverage? Children's teeth are in a critical stage of development. Any potential problems should be identified and resolved as early as possible. It's also crucial to establish positive dental care habits right from the start. This means dental exams early and often. If your dental plan puts unreasonable restrictions on a child's early dental care, look for dental coverage elsewhere.
What other procedures are covered? As mentioned, your child's teeth are only just developing. If they do not grow properly, your child can experience pain or misshapen facial structure. Special care, such as orthodontics, is often required to correct the problem, and is often medically necessary. If your family dental insurance plan considers this specialized care to be cosmetic, and therefore not covered, look for something better.
What is the extent of your emergency care coverage? Kids have accidents - it's a fact of life. Not only are they generally more active than many adults, playing sports and climbing trees, but many have not yet developed refined coordination. That means plenty of falls or balls to the mouth. If your child loses a tooth or experiences some other sort of dental trauma, be sure your plan allows you to seek immediate emergency care without anybody's permission.
It's important for you to have a reasonable amount of control over your child's dental care. If your dental insurance company makes it difficult to choose or change dentists when you feel it's necessary, or allows you very little say in whatever treatment is performed, shop around.
Insurance may seem like a costly investment, but a family dental plan that truly fits you and your children's needs is well worth it. The preventive and emergency care you'll receive will ensure all of you will enjoy good oral health for a lifetime.
Dental Insurance: Maximize Your Dental Health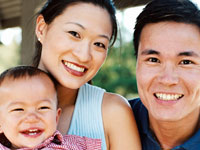 What do you want from your relationship with your dentist? Oftentimes, this question is answered when there is a dental problem or emergency requiring immediate attention. There is a different approach to your relationship with your dentist that relates to your own needs and the dental plan you have. This approach is designed to help you create the kind of experiences you want with your dentist.
You have a choice about this relationship and how it can support and assist you in your life. It begins with the simple question stated at the beginning of this article: What do you want from your relationship with your dentist? Are you just looking for a doctor who can take your dental plan? Or, do you want more?
The answer to this question can take many forms. For some people it may mean having a lot of information about their dental health and future. They seek facts to know they are making good, informed decisions. Others may want a friendly relationship in which openness and communication are valued.
They want information your dental plan, but more importantly, they want to know they are important to the dentist and the dental team. Some individuals want minimal information and discussion -- just the facts and the solutions to take care of any problem.
We all have different wants in our relationships with health professionals such as dentists. Here are five tips to assist you in deciding what you want in your relationship with your dentist:
Do you want a lot of detailed information about actual problems or potential problems or do you prefer a quick summary of data with recommendations about what to do with you dental plan.
Do you like to make quick decisions or do you prefer to think about things before you act?
Do you like to talk about what is happening or do you prefer to have your dentist just tell you what is going on?
Do you want the dentist to describe a problem situation and solution with pictures so you can see what it happening or do you prefer to go on gut feeling?
Do you want to maximize your individual dental plan?
Each person looks for different things in their relationships. It is your responsibility to determine what you want and look for that in the relationship with your dentist. The answers to the questions above will tell you something about this.
The next step is communicating what you want so that you are understood. Only you know when someone else understands you. Here are four tips to assist you in this communication process:
Tell your dentist that you have some ideas about how he or she can assist you with your dental insurance plan.
Ask when it would be a good time to discuss your needs and desires for your dental care and relationship with your dentist.
Communicate what you want and how that will help you.
If you had a negative experience in the past with another dental professional, always discuss what happened. Past hurts or disappointments have a way of negatively influencing present situations that are similar in nature.
Communicating what you want is important to your dentist for it is the best way for him or her to maximize your dental plan for you.
By Brian DesRoches, PhD