What Are the Best Dental Insurance Plans for Me?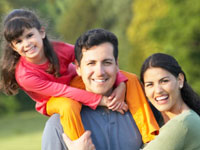 Although there is no one "best" dental insurance plan, some plans will be better dental coverage than others for you and your family's dental needs.
Dental plans will primarily differ in how much you have to pay.
Although no plan will pay for all the costs associated with your dental care, some plans will cover more than others.
With any dental insurance plan you will pay a basic premium, usually monthly, to buy the dental coverage.
In addition, there are often other payments you must make. These payments will vary by dental insurance plans but essentially are deductibles, co-payments, and co-insurance.
Here's a list of key questions to consider in selecting from a group of dental insurance plans that best meets your coverage needs:
How much will it cost me on a monthly basis?
Are there deductibles I must pay before the insurance begins to help cover my costs?
After I have met the deductible, what part of my costs are paid by the plan?
What dentists are part of the dental insurance plan?
Are there enough of the kinds of dentists I want to see?
Where will I go for care?
Are these places near where I work or live?
If I use dentists outside a plan's network, how much more will I pay to get care?
Will my dental coverage be extended?
Are there any limits to how much I must pay in case of major illness?
What Type of Dental Plans Have the Best Benefits?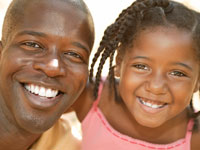 Dental PPO, POS, DHMO Or Fee For Service
Indemnity and managed care dental plans differ in their basic approach. Put broadly, the major differences concern choice of providers, affordable out-of-pocket costs for covered services, and how bills are paid.
Usually, an indemnity dental plan offers more choice of dentists than managed care plans. An indemnity dental plan pays their share of the costs of a service only after they receive a bill.
Managed care plans have agreements with certain dentists to give a range of services to plan members a family at an affordable cost.
In general, you will have less paperwork and lower out-of-pocket costs if you select a managed care-type plan and a broader choice of dentists if you select an indemnity-type plan.
Managed dental plans include Dental PPOs, POSs, and Dental HMOs (DHMOs).
What is a Dental PPO, POS, and DHMO?
A Dental PPO (Preferred Provider Organization) provides dental care to its members through a network of dentists who offer discounted fees to its affordable dental plan members. You can typically use dentists out of the PPO's network, but you will only be reimbursed the discounted fee for the services rendered - you will need to pay any additional amount yourself.
A DHMO (Dental Health Maintenance Organization) provides you dental services through a network of providers in exchange for some form of prepayment. If you use a dentist out of the established network of providers, you may be responsible for paying the entire bill.
A Dental POS (Point of Service) plan allows a member to use either a DHMO network dentist or to seek care from a dentist not in the HMO network. Members choose in-network care or out-of-network care at the time they make their dental appointment and usually incur higher out-of-pocket costs for out-of-network care.
What is an Indemnity Dental Plan?
An indemnity dental plan is commonly known as a fee for service or traditional plan. If you select an Indemnity plan you have the freedom to visit any dentist. You do not need referrals or authorizations; however, some plans may require you to pre-certify for certain procedures.
Most indemnity plans require you to pay a deductible. After you have paid your deductible, indemnity policies typically pay a percentage of "usual and customary" charges for covered services; often the insurance company pays 80% and you pay 20%. Most plans have an annual out of pocket maximum and once you've reached this they will pay 100% of all "usual and customary" charges for covered services.
Many dental indemnity plans also require a waiting period before covering certain services.