Office Visit Co-payments, Dental Co-insurance and Plan Deductibles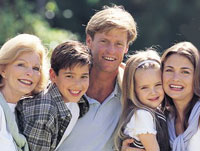 What is an office visit co-payment and co-insurance?
An office visit co-payment is a fixed dollar amount or a percentage that you pay for each Family Dental Insurancedentist visit or for each dental service provided. For example, with some plans you may pay a fixed amount such as $5 or $10 per visit. Other plans will charge you a percentage of the total fee - or dental co-insurance -- for the visit. So if your co-payment is 10% and the dentist visit was $200, you would pay 10% which, in this case, would be $20.
What is a dental insurance deductible?
A deductible is the amount of annual dental expenses that a dental plan member must pay before the dental insurance plan will begin to cover expenses. For example, if your plan has a $50 deductible, you will pay the first $50 of your dental expenses before your dental plan begins paying the expenses. Only expenses for covered services apply towards the deductible. For example, if you paid $1,000 for orthodontic work that was not an expense covered by the plan, then the $1,000 will not apply toward your annual deductible.
Dental Insurance: Differences Between In-Network and Out-Of-Network Plans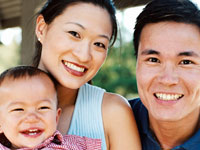 An in-network insurance plan dentist is within the approved network of dentists for a particular dental plan. Out-of-network dentists are not on the list.
If you visit a dentist within the network, the amount you will be responsible for paying may be less than if you go to an out-of-network dentist.
In many cases, the insurance company will not pay anything for services your receive from outside their network; however, there are exception to this.
As a general rule, Dental PPOs, POSs, and DHMOs have provider networks. Indemnity plans typically do not have networks; you go to whatever dentist you want.
Can I buy dental insurance plan for less if I buy directly from the insurance company?
No. Insurance companies charge the same premium whether the dental insurance plan is purchased directly from the company, through a broker, or online.