What Type of Dental Plans Have the Best Benefits?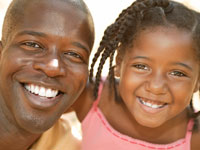 Dental PPO, POS, DHMO Or Fee For Service
Indemnity and managed care dental plans differ in their basic approach. Put broadly, the major differences concern choice of providers, affordable out-of-pocket costs for covered services, and how bills are paid.
Usually, an indemnity dental plan offers more choice of dentists than managed care plans. An indemnity dental plan pays their share of the costs of a service only after they receive a bill.
Managed care plans have agreements with certain dentists to give a range of services to plan members a family at an affordable cost.
In general, you will have less paperwork and lower out-of-pocket costs if you select a managed care-type plan and a broader choice of dentists if you select an indemnity-type plan.
Managed dental plans include Dental PPOs, POSs, and Dental HMOs (DHMOs).
What is a Dental PPO, POS, and DHMO?
A Dental PPO (Preferred Provider Organization) provides dental care to its members through a network of dentists who offer discounted fees to its affordable dental plan members. You can typically use dentists out of the PPO's network, but you will only be reimbursed the discounted fee for the services rendered - you will need to pay any additional amount yourself.
A DHMO (Dental Health Maintenance Organization) provides you dental services through a network of providers in exchange for some form of prepayment. If you use a dentist out of the established network of providers, you may be responsible for paying the entire bill.
A Dental POS (Point of Service) plan allows a member to use either a DHMO network dentist or to seek care from a dentist not in the HMO network. Members choose in-network care or out-of-network care at the time they make their dental appointment and usually incur higher out-of-pocket costs for out-of-network care.
What is an Indemnity Dental Plan?
An indemnity dental plan is commonly known as a fee for service or traditional plan. If you select an Indemnity plan you have the freedom to visit any dentist. You do not need referrals or authorizations; however, some plans may require you to pre-certify for certain procedures.
Most indemnity plans require you to pay a deductible. After you have paid your deductible, indemnity policies typically pay a percentage of "usual and customary" charges for covered services; often the insurance company pays 80% and you pay 20%. Most plans have an annual out of pocket maximum and once you've reached this they will pay 100% of all "usual and customary" charges for covered services.
Many dental indemnity plans also require a waiting period before covering certain services.
Know About a Dental Plan Before You Buy Insurance Coverage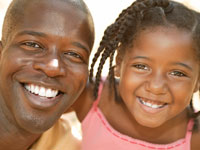 Everyone seems to want a dental plan, but many dental patients don't fully understand what it can do for them. The following information is intended to provide an overview of dental insurance, the variations that exist and how to effectively use your dental plan coverage and benefits. Also be sure to ask your employer if they have a discount dental plan.
Dental insurance is most commonly found as an employee benefit that helps the member and his or her family to afford proper dental care services. While dental insurance plans for individuals are sold, they are often quite expensive due to the elective nature of most dental services. Employers and their human resource managers purchase most dental plans for the company's employees.
Dental plan and medical insurance programs are quite different in their coverage and their philosophy. A dental insurance plan is designed to support preventive care the helps the patient to avoid major dental expenses, while medical insurance programs are designed to provide extensive coverage for major illness and diseases, but little or no coverage for preventive services.
A similar medical insurance plan would have nearly complete coverage for preventive and diagnostic services, but lower coverage for a life-threatening illness that kept the patient in the hospital for an extended period of time.
The coverage levels in a dental plan are generally expressed as a series of three numbers, for instance - 100 / 80 / 50 - which represents the percentages of coverage for Preventive and Diagnostic services, Basic Restorative services (simple fillings) and Major Services (crowns, bridges and dentures). For a significant dental treatment plan, the majority of the cost will be borne by the patient because of the 50% coverage and annual maximum benefits that may be as low as $1500. Be sure to look for affordable discount dental plans.
The method of payment for dental insurance plans is referred to as fee-for-service. That is, the dentist charges a separate fee for each service rendered and the charges are submitted to the insurance company on a claim. Traditionally, those claims were paper claims that were mailed to the insurance company, but today many of the claims are being sent electronically from the dentist's computer to the insurance company's computer and then paid electronically back to the dentist.
It is important to remember that dental services are nearly always elective. Most patients do not have any life-threatening dental issues. Despite the fact that dental disease can be painful, the risk of death or serious consequences from a dental problem is very low. While the pain could make the situation very urgent for the patient, once the pain is relieved, the subsequent treatment can be performed quickly or slowly depending upon the expectations of the patient and the availability of the dentist and your dental plan coverage.
by Dr. Fred Sharpe