Our practice accepts insurance from the following companies.

Aetna
Aetna is a national leader of health and related benefits offering dental insurance to our Bettendorf patients, as well as health insurance, pharmacy, and life insurance products for individuals, medicare insurance and disability.

MetLife
MetLife offers our Bettendorf area patients a range of competitively priced dental insurance benefits plans for companies of all sizes.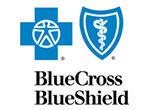 Blue Cross Blue Shield
Blue Cross and Blue Shield companies nationwide provide healthcare benefits to our Bettendorf dental patients as well as across the country and around the world. With access to the care you need and when you need it - Blue Cross and Blue Shield policy holders can have peace of mind when at home or traveling abroad.

United Healthcare
Cavities. Wisdom teeth. Dental care can be expensive, and it may be challenging to know how to budget for it. With dental insurance coverage from UnitedHealthcare's, Golden Rule Insurance Company, underwriter of UnitedHealthOne plans, you and your family can enjoy the convenience and simplicity you need and the dental insurance options you want.
NTI-tss plus to relieve migraines
Invisalign by Dr. Paul Black is a trusted Bettendorf area NTI-tss plus provider. Our highly-trained team fit you with a custom bite guard designed to relieve headaches and migraines caused by jaw clenching during sleep.
Each person is unique. Our experienced team will provide you with the individualized care you deserve for your situation.
Adult braces for an amazing smile
Paul Black, D.D.S. is proud to be the Bettendorf area braces dentist providing orthodontics especially for adults and their unique concerns. He knows that for many adults, maintaining a professional appearance during the process is of utmost importance.
He has many options for braces that are nearly invisible, yet produce amazing results. At your convenience, you can discuss a personal plan that will help you have your perfect smile.
Whitening for brighter natural looking teeth
Would you like your smile to be a bit brighter than it is right now? We can make it happen at Invisalign by Dr. Paul Black, with professional tooth whitening for brighter natural looking teeth. Dr. Paul Black's Bettendorf, IA area office can effectively lighten your stained or discolored tooth enamel. Whiter teeth not only look great, they improve your self-confidence.
Six Month Smiles® for straight teeth in less time
If you're an adult wondering how to get started with nearly invisible Six Month Smiles® in the Bettendorf area, Dr. Black will be happy to help. We encourage you to ask all the questions you have about how clear braces can straighten your teeth or close gaps in teeth that make you feel uncomfortable.
Our goal is to design an individual treatment plan for your situation. You'll enjoy the fast results, and the new confidence you'll feel with a bright, healthy smile.
Prosthodontics for a natural-looking smile
For natural-looking prosthodontics, Bettendorf area dentures dentist Paul Black, D.D.S. has extensive experience. Our team uses quality materials and current techniques to deliver the results you want.
We'll assess your situation and design a treatment plan to replace your missing teeth. You'll be able to smile again with confidence and ease.