Katie
I really liked working with Dr. Lou during my appointment. The only feedback I would have is for the assistant. I felt as though I was getting water in the back of my throat and was needing to swallow often and felt like I was about to get water up my nose. Other than that, I had a great experience.
Gene
The BEST dentist and my only dentist..............
Gail
Dr. Rippe is not only very talented technically, exacting, informative, and gentle dentist but also a very caring person. Thank you Dr. Rippe and staff for providing excellent dental care and a positive experience.
Mary-Elise
I haven't been to the dentist in over 10 years and was extremely nervous. From the minute I walked into their office I felt welcomed an at ease. Each staff member was warm an had a smile on their face. even with it being late in the evening. I really enjoyed the fact that they took the time to explain my insurance plan an costs, procedures, and tools they were using! Overall it was a great experience and my mouth felt clean without any pain! I'am glad I went to Rippe Dental Associates.
Anonymous
I had a 20 year old filing replaced and the work that was done was even better than what was there. The tech that did the work was compassionate to my needs and attention to detail was excellent. I can't wait to go back for my next appointment.
Dave
Awesome experience!! Katrina did an incredible job, All of the staff were exceptionally friendly.
Our practice accepts insurance from the following companies.

MetLife
MetLife offers our Centennial area patients a range of competitively priced dental insurance benefits plans for companies of all sizes.

Delta Dental
Delta Dental Plans Association is a not-for-profit organization with some for-profit affiliates as member companies. Through its 39 independent member companies, it offers national dental coverage to our Centennial dental patients - administering programs and reporting systems that provide employees and individuals with quality, cost-effective dental benefits and superior customer service.

Aetna
Aetna is a national leader of health and related benefits offering dental insurance to our Centennial patients, as well as health insurance, pharmacy, and life insurance products for individuals, medicare insurance and disability.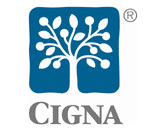 CIGNA
CIGNA offers a variety of dental plans and dental insurance to our Centennial area patients, including CIGNA Dental Care (DHMO), CIGNA Dental PPO or CIGNA Traditional.
Fix chips, cracks and stains
A beautiful smile can brighten your life! If you are continuously hiding your chipped, stained, or cracked teeth from others, it's time for a change! Christian Rippe, D.D.S., a trusted Centennial area dentist, can fix chips, cracks, and stains to reveal a great new smile - and a new you. You'll look so good you'll wonder why you waited so long!
Restorative dentistry to reclaim your natural smile
Centennial area restorative dentistry at Rippe Dental Associates can produce natural-looking results. If you have a damaged or missing tooth, we can help.
Our highly skilled team will assess your need for a crown, bridge, implant or other procedure to restore or improve your smile. Our goal is to provide quality dental care for your life-long oral health.
Quality, personalized care
At Rippe Dental Associates, we offer quality, personalized care. Serving the Centennial, CO area, we're happy to discuss the variety of treatment options available to you. If you're interested in sedation or sleep dentistry options, please schedule an appointment with Christian Rippe, D.D.S., and we can provide you with all the information you need.
Don't be embarrassed any longer
A negative self image can be detrimental to many facets of your life. Centennial area dentist Dr. Christian Rippe understands the positive life-changing power that a healthy and beautiful smile can bring to you. Here at Rippe Dental Associates, we don't want you to be embarrassed any longer. Why not take your smile - and even your life - to a new level of self-confidence and beauty?
Aesthetic dentistry for beautiful results
Centennial area cosmetic dentist Christian Rippe, D.D.S. has extensive experience creating beautiful smiles. They're one of the first things people notice about you.
Our professional team will be happy to discuss your aesthetic dentistry options. The attractive results you'll get from Rippe Dental Associates can change your life!