Dr. Miles D. Schroeder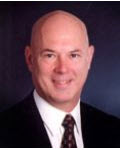 Dr. Miles and Geralyn Schroeder met at Indiana University School of Dentistry in 1975. Dr. Miles graduated in 1976 and Geralyn helped him set up his practice in Indianapolis. They were married in 1977 and Geralyn joined her husband in practice when she graduated in 1978. 1980 featured the birth of their daughter Christina and 1982 their son Greg. Both are graduates of Indiana University and are pursuing graduate degrees.
Dr. Miles and Geralyn spent many years running their successful dental practice and being very involved in raising their kids. Dr. Miles coached youth baseball for 18 years and with Greg playing and Dr. Geralyn and Christina keeping the score books baseball was truly a family affair.
Now that the kids are grown and the nest is empty Dr. Miles and Dr. Geralyn focus on providing their patients with high quality, state of the art dentistry in an environment that truly can be described as warm and friendly. The Schroeders and their talented and caring staff treat their patients like they would like someone to treat their own family members. Call to make an appointment and experience a different kind of dental visit.
Dr. Miles is a general and cosmetic dentist. He does every aspect of dentistry and does it well. He has taken extensive continuing education classes to keep on top of the ever changing world of dentistry. Dentistry today is very different than it was 31 years ago when Dr. Miles graduated from dental school and you can be assured that his office will offer you the highest quality of state of the art dentistry.
Dr. Miles is proud to be one of only a few dentists in central Indiana to offer CEREC crowns to his patients. This is a CAD-CAM program that allows Dr. Miles to prep a tooth from a crown or an inlay, scan the prep into his computer, design the crown as the patient waits, mill the crown out of a block of porcelain and bond it to the tooth in one appointment. This totally allows the patient to avoid wearing a temporary crown and requires only one visit instead of two.
Dr. Miles prides himself in his diagnostic ability and the new patient exam he performs on his patients is the most thorough they will ever receive. With radiographs and intra and extra oral photographs of your teeth you will truly be involved in your diagnosis and understand what is going on in your mouth. We are different from other practices because we truly communicate with our patients and make sure that they understand what is being done before it is done.
About Dr. Geralyn M Schroeder
Dr. Geralyn Schroeder joined her husband's practice in 1978 and they have been working together for almost 30 years. Dr. Geralyn is a general dentist but her part of the practice has been limited to orthodontics for the last 10 years. She has taken over 500 hours of orthodontic classes through both the United States Dental Institute and the American Orthodontic Society. She was in the first class of general dentists in the United States to be certified in Invisalign. She prides herself in providing her orthodontic patients with a personal orthodontic experience rather than being part of a crowd.