Dani S., Oxford, MA
I went to see Dr. Foo after a recommendation from a friend who had dental implants done by him. He was extremely satisfied. Dr. Foo was an absolute perfectionist when it came to my implant. The implant proved to be a bit of a challenge due to the fact that my wisdom tooth had moved downward and the space was also quite large. I had previously had a bridge there that had lasted for quite some time. However, the size of the two teeth in the bridge were much smaller than my other teeth. Dr. Foo wanted them to match my natural teeth. This proved to be challenging due to the fact that the space was too small for two implants, yet too big for one. Dr. Foo carefully explained everything that he wanted to do, before ever doing it. I now have one implant where I thought I was going to need two. Dr. Foo was very professional, friendly, and seems to truly enjoy what he does. I know I truly enjoyed what he did for me. Thank you, Dr. Foo
Shay S.
I have been a patient of Dr. Foo for years. His office has very friendly staff, clean and calm environment, and modern technology. Dr. Foo is kind and gentle. He listens and responds to my needs. He always makes sure my treatment is done without discomfort. He is great at what he does. I highly recommend him.
Peter C., West Boylston MA
Dear Dr. Foo, I want to thank you and your staff for the great job everybody did for me. You made it so affordable that I could replace my tooth. When I can afford my other tooth, I want you to replace it. Thank you so much. It feels great to eat carrots again!
Carolyn K.
I wanted to drop you a note to let you know how thrilled I am with my "new" smile. You did a wonderful job that NO other dentist I have had has done, and that is to give me back my smile! Thank you from the bottom of my heart!
S. Yang
My dental experience with Dr. Foo was flawless. I needed crowns for my teeth and my friend recommended Dr. Foo to me. Dr. Foo carefully studied my case and came up with a plan with great details and thoughts. He explained and discussed every step with me and treated me with great patience and care...Dr. Foo and his staff are highly professional and reassuring; Dr. Foo even does routine cleanings by himself. I am happy to know that I left my smile in their capable and trusted hands! Dr. Foo is definitely the go-to dentist if you want your teeth done with high quality and care.
T. Mead, Quinebaug CT
I am a chicken about dental appointments but I am happy to come here as I am always treated kindly and with compassion. I have recommended family and friends.
T. Jaber
I am writing to express my satisfaction with the work done by Dr. Foo. He was able to repair my upper part using my original teeth to make full beautiful permanent bridge saving me pain and money. Now I feel like they are original. Many thanks for Dr. Foo and his staff.
Linda M., Rochdale MA
My experience at Chandler Dental was a pleasant one. Everyone is friendly. Dr. Foo is gentle and always explains what he is doing. Makes going to the dentist easy :)
J. Thibeault, Worcester MA
I am very pleased with the work Dr. Foo has done on my teeth! They were so dark from the root canals I had done many years ago. I have always refused to get the capping done, but I felt so comfortable upon meeting him I said yes immediately! I have had many compliments including that my smile is like Vanna White's !!
Todd A., Westminster MA
Thanks for all your great service this year to my boys!
R. Kehoe, Auburn MA
My first words that come to mind are gentle dental. I thought the days of a doctor truly caring for you were over. I have received follow-up calls on Sundays, to check on me following previous day appointments. Dr. Foo is a very educated doctor, evidenced by a wall of degrees and recognized achievements for the most advanced procedures and state of the art technologies. He fully explains his procedures to you; from a first comprehensive examination to a program specialized particularly to you. I am proud to be a patient of Dr. Foo and relay to friends and family his high degree of knowledge coupled with a sincere care for his patients.
Our practice accepts insurance from the following companies.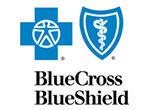 Blue Cross Blue Shield
Blue Cross and Blue Shield companies nationwide provide healthcare benefits to our Worcester dental patients as well as across the country and around the world. With access to the care you need and when you need it - Blue Cross and Blue Shield policy holders can have peace of mind when at home or traveling abroad.

Delta Dental
Delta Dental Plans Association is a not-for-profit organization with some for-profit affiliates as member companies. Through its 39 independent member companies, it offers national dental coverage to our Worcester dental patients - administering programs and reporting systems that provide employees and individuals with quality, cost-effective dental benefits and superior customer service.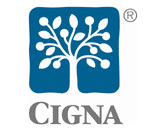 CIGNA
CIGNA offers a variety of dental plans and dental insurance to our Worcester area patients, including CIGNA Dental Care (DHMO), CIGNA Dental PPO or CIGNA Traditional.

MetLife
MetLife offers our Worcester area patients a range of competitively priced dental insurance benefits plans for companies of all sizes.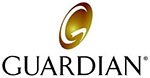 Guardian
With a long history of providing dental benefits, Guardian gives eligible Worcester areas employees choice, empowering them to make the right decisions to improve their oral and overall health.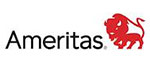 Ameritas Dental
At Ameritas Group, we put our customers first. That's why we're able to provide our Worcester patients and over 4.8 million other people with quality dental, vision and hearing care plans that fit their specific needs.

HumanaDental
HumanaDental is one of the nation's 10 largest dental insurance carriers offering a dentist network with more than 130,000 dentist locations. Worcester area members and their families benefit from negotiated discounts by choosing dentists in its network.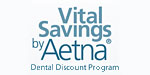 Vital Savings by Aetna Dental Discount Program
Our Worcester area dental patients can choose from more than 86,000 available dental practices locations nationwide, through one of the country's largest dental discount networks - the Aetna Dental Access Network. Plus, a nationwide network of pharmacies, including CVS and Rite Aid.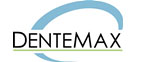 Dentemax
DenteMax is a national, credentialed dental PPO network offering more than 121,000 dentist access points across the country, including dental care in the Worcester area.

Preferred Network Access
The Preferred Network Access by CIGNA plan offers dental insurance in Worcester that includes orthodontia, over 93,000 participating provider listings, no health restructions, no predetermination of benefits required, and no referral required to see a specialist.

Aetna
Aetna is a national leader of health and related benefits offering dental insurance to our Worcester patients, as well as health insurance, pharmacy, and life insurance products for individuals, medicare insurance and disability.
Beautiful cosmetic results
One of the first things people notice is your smile. All it takes is a single appointment or two with Worcester area dentist Sir Foo, , and you, too, can have the winning, healthy-looking smile you've always wanted. The beautiful cosmetic results you'll get from Sir Hao Foo, D.D.S, MS can be immediate and dramatic!
Highest infection control standards
Sir Hao Foo, D.D.S, MS practices the highest infection control standards to protect our patients and ourselves. In the Worcester, MA area, Dr. Sir Foo and his staff strictly observe all Occupational Safety and Health Administration (OSHA) guidelines. All instruments are cleaned, disinfected and routinely sterilized as recommended by the American Dental Association and the Centers for Disease Control. Whenever possible, disposable, single-use items are used to ensure your safety.
Comfortable dental hygiene treatment for oral health
For comfortable dental hygiene treatment in the Worcester, Massachusetts area, Dr. Sir Foo is known for having a gentle touch. The friendly team at Sir Hao Foo, D.D.S, MS provides teeth cleaning for a whiter smile.
Maintaining good dental hygiene is the foundation for healthy teeth and gums. We're committed to helping you have a lifetime of oral health.
Fix chips, cracks and stains
A beautiful smile can brighten your life! If you are continuously hiding your chipped, stained, or cracked teeth from others, it's time for a change! Sir Foo, , a trusted Worcester area dentist, can fix chips, cracks, and stains to reveal a great new smile - and a new you. You'll look so good you'll wonder why you waited so long!