Our practice accepts insurance from the following companies.

Delta Dental
Delta Dental Plans Association is a not-for-profit organization with some for-profit affiliates as member companies. Through its 39 independent member companies, it offers national dental coverage to our Woodward dental patients - administering programs and reporting systems that provide employees and individuals with quality, cost-effective dental benefits and superior customer service.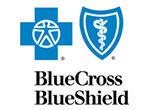 Blue Cross Blue Shield of Oklahoma
Blue Cross and Blue Shield companies statewide provide healthcare benefits across the country and around the world. With access to the care you need and when you need it - Blue Cross and Blue Shield policy holders can have peace of mind when at home or traveling abroad.
Health Choice/HP Administrative Services
State of Oklahoma and Government Employees
Rebuild your confidence
Don't let untreated dental problems get you down. Rebuild your confidence with a beautiful new smile. From simple treatments that make a big difference, to more extensive work, unveiling the smile you were meant to have can have profound life-changing effects. Serving the Woodward, OK area and offering dental insurance, Dr. White can help you develop an affordable treatment plan you'll feel good about.
Don't be embarrassed any longer
A negative self image can be detrimental to many facets of your life. Woodward area dentist Dr. Mori White understands the positive life-changing power that a healthy and beautiful smile can bring to you. Here at White Dental Care, we don't want you to be embarrassed any longer. Why not take your smile - and even your life - to a new level of self-confidence and beauty?
Relax with anxiety-free dentistry
Safe, anxiety-free dentistry with Woodward area dentist Dr. Mori White means you can have dental treatments done quickly while you're lightly sedated, with little or no discomfort.
You no longer have to tolerate feeling uncomfortable, hiding your smile, or putting off dental work because of a busy schedule. You'll feel relaxed during your dental appointment, and relieved that your oral health is in good hands.
Highest infection control standards
White Dental Care practices the highest infection control standards to protect our patients and ourselves. In the Woodward, OK area, Dr. Mori White and his staff strictly observe all Occupational Safety and Health Administration (OSHA) guidelines. All instruments are cleaned, disinfected and routinely sterilized as recommended by the American Dental Association and the Centers for Disease Control. Whenever possible, disposable, single-use items are used to ensure your safety.